Studio spaces ain't what they used to be.
Certainly, they aren't if the new premises I find myself in are anything to go by. Gone are the days of huddling in the corner of a frozen warehouse or chasing chinks of sunlight around a room the size of your undies draw. Enter the era of reclaimed buildings, running hot and cold water, e-newsletters and off street parking. My room even has its own kitchenette.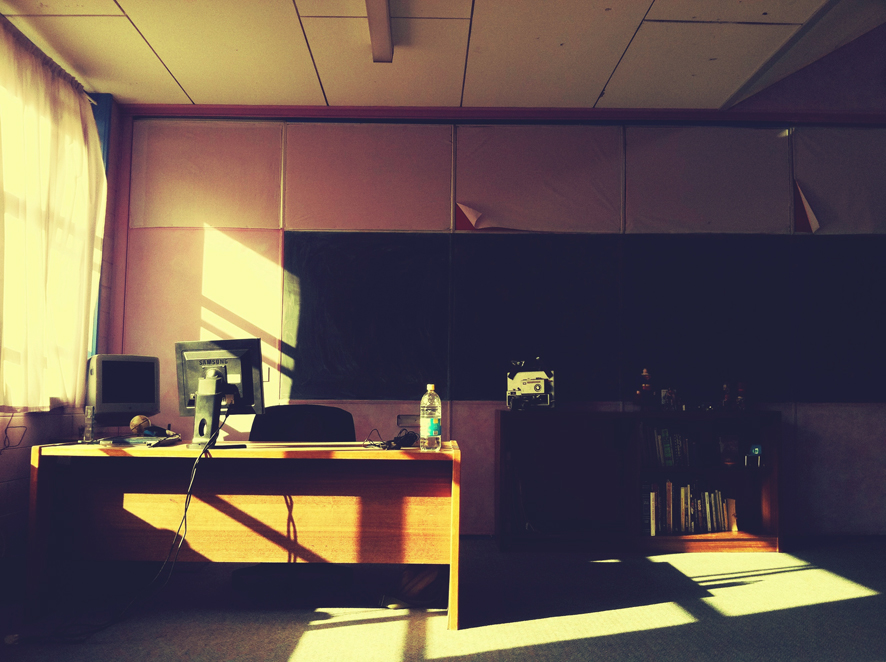 Schoolhouse Studios is the newest communal arts space in Melbourne, right in the heart of Abottsford. A sprawling array of buildings hulking with that 60s and 70s style that prided itself in function over form, Schoolhouse is the site of an old Steiner primary school. There are physical signs of its history still; walls painted in wobbly old murals by the hands of children long gone, decrepit chalkboards leaning at limping angles in corners of long empty yards. Walk down lino floored hallways and you can almost hear the muffled authority of teachers in class, smell the party pies wafting up from the canteen, see the small shapes of school kids at play. The classrooms and hallways are open, these light filled rooms now home to artists, designers, film makers and business folk from all around Melbourne. Across the road is one of the best places for coffee in all of town. Round the corner is the Abbotsford Convent. Down the road are the Vietnamese markets of Victoria street. Just beyond that, Victoria Gardens cinemas. Ikea, even, should you feel the need for some minimalist Danish storage solutions.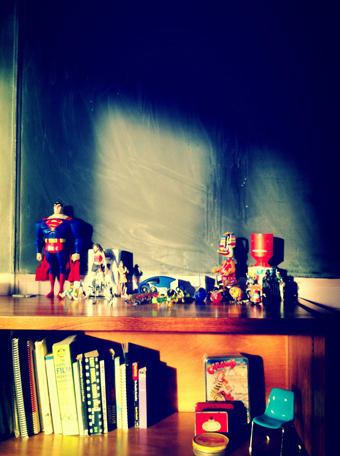 It's a great creative hub to be a part of, rich with potential, all beautifully organised by two gals with a vision for a space that people have flocked to with vim, vigour and vacuums. Last week we steam cleaned carpets. Washed down windows. Breathed in great clouds of asbestos. This week there's nothing left but to begin making good of it all.
Which, now that I think about it, is much more what a studio space is all about. Sacrificing the odd bit of lung power for the greater, creative good. Mopping and sweeping, dusting and wiping, till you have between you all a vibrant, energised, well maintained space that inspires the sharing of ideas, the creation of those ideas and the inevitable games of pong that should keep the completion of those ideas at bay for a good 15 minutes. At least.