Here's a lesson I learnt: When you're less than 24 hours out from a minutely funded music video shoot and you haven't got one half of your cast confirmed — scrap that: when you haven't even MET one half of your cast to see if they're interested — don't fret. It'll alllllllllll work out.
That's what happened here. I don't mind playing things tight. But I'd been chatting with the incredibly lovely Hermitude lads for weeks about turning their track from HyperParadise into a playful comment on the follies of us vs. them, and I gotta admit I thought I mighta had this all sorted by, y'know, 6:30pm on the night before shooting.
Jason Coleman's Ministry of Dance had very kindly supplied four young'uns to play our bandits, and they were all confirmed a week out. On the day of rehearsals we had no krumpers there for it, but we blocked out some of the action, got the guys into their roles, and relied on fate coming to the party. We also drank tepid ice tea and Aldi nuts. Never say I don't look after people.
Less than 3 days out from shoot date, the security team was still a twinkle in my eye. Getting through to the dudes was like trying to herd entirely disinterested and very busy cats, remotely, from another continent. Text messages went for hours, or even days unanswered. Mobile numbers wouldn't work. Return calls never made. But all the while I was being fed little nuggets of interest that meant I was always left with a grain of hope that all would come to fruition. I was reminded of various stories you hear of working in countries where relationships with time are vastly different to the Anglo norm. I remembered the advice: just go with it. So I did.
Sure enough, the night before the shoot, I hung out at RMIT basketball courts, the regular rehearsal spot for the HITM crew, met a whole lot of awesomely sweet dudes who chuckled their asses off to the timing video of the song, and signed my wish list up for the next day. Whence I wept with relief and ate my first meal in days.
Of course, on the day their car ran out of petrol and they rocked up 2 hours late, but you can't fault their performance. Those boys brought an infectiously playful presence to set which had everyone grinning, with moves holding a snappiness, attitude and infallible good humour that is the inherent wonder of krump. For a shoot that had barely four and a half hours to work in, illegally, in daylight, in the midst of one of the most high end precincts in the city and one side of the cast entirely unrehearsed, it was an ultimate lesson in going with the flow.
It's a lesson I plan on learning just the once, mind.
WATCH ON VIMEO
WATCH ON YOUTUBE
FROM THE DAY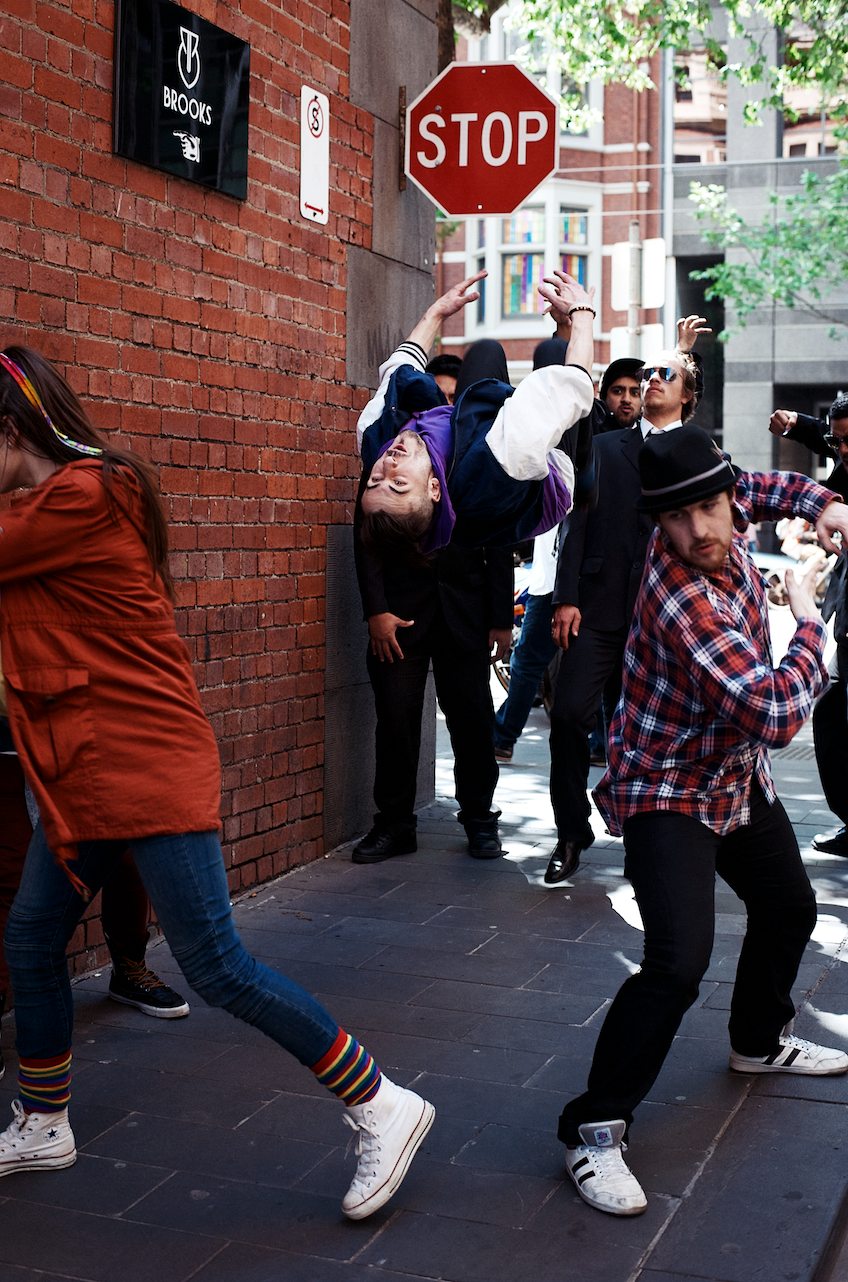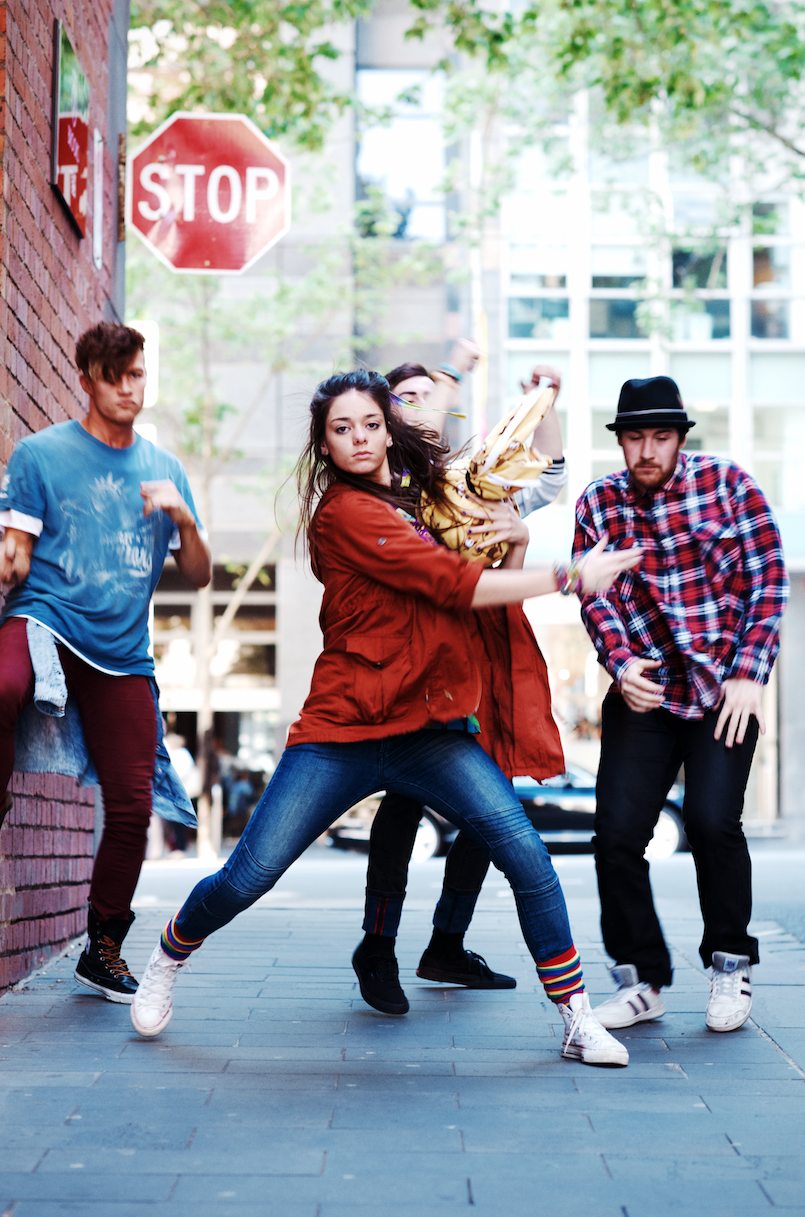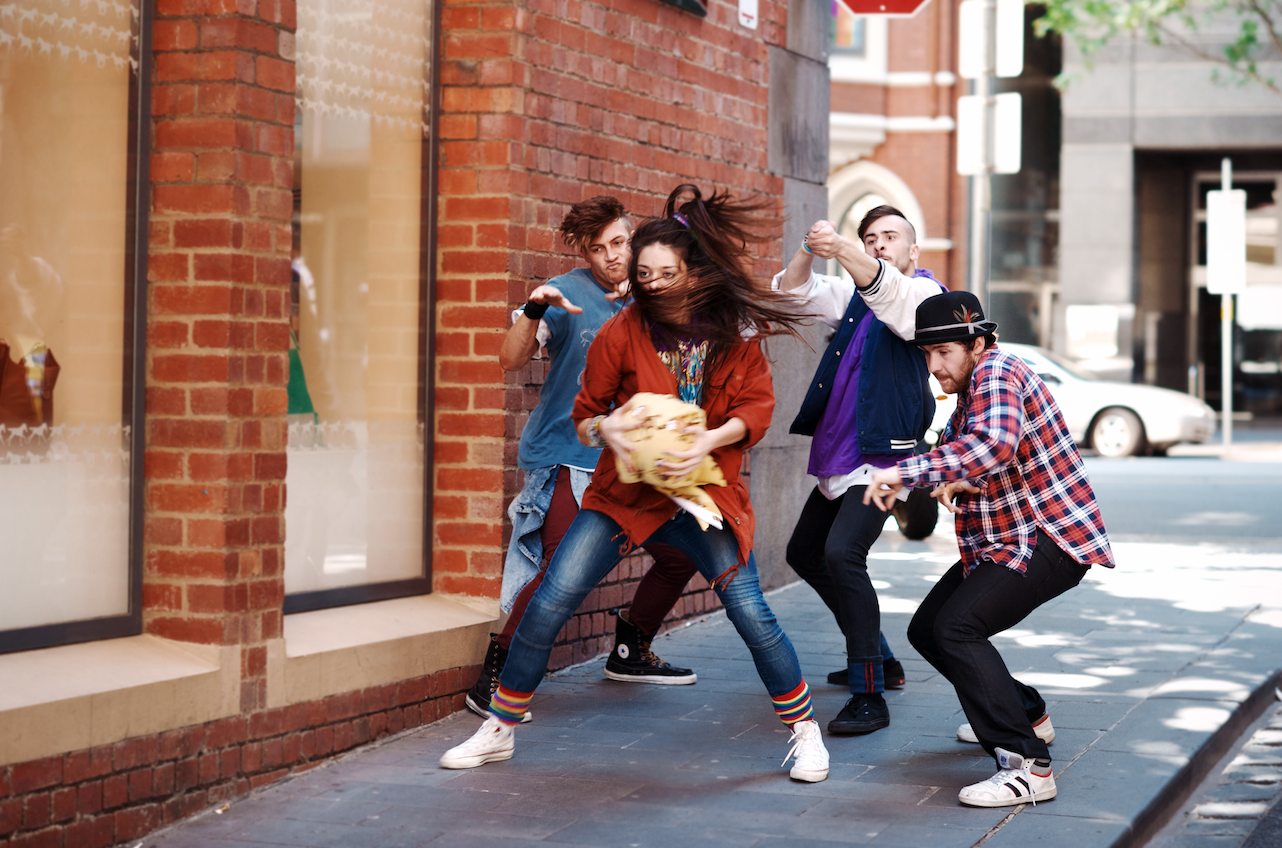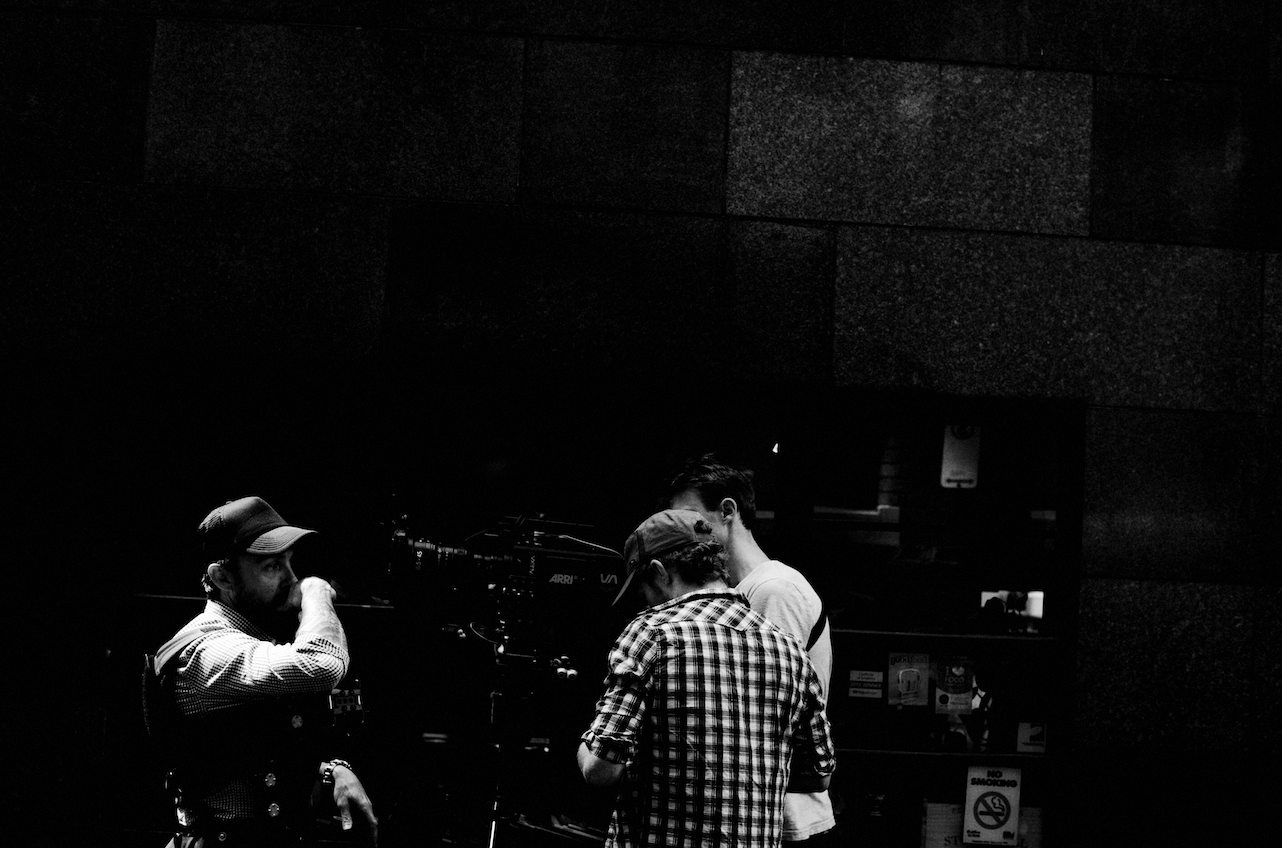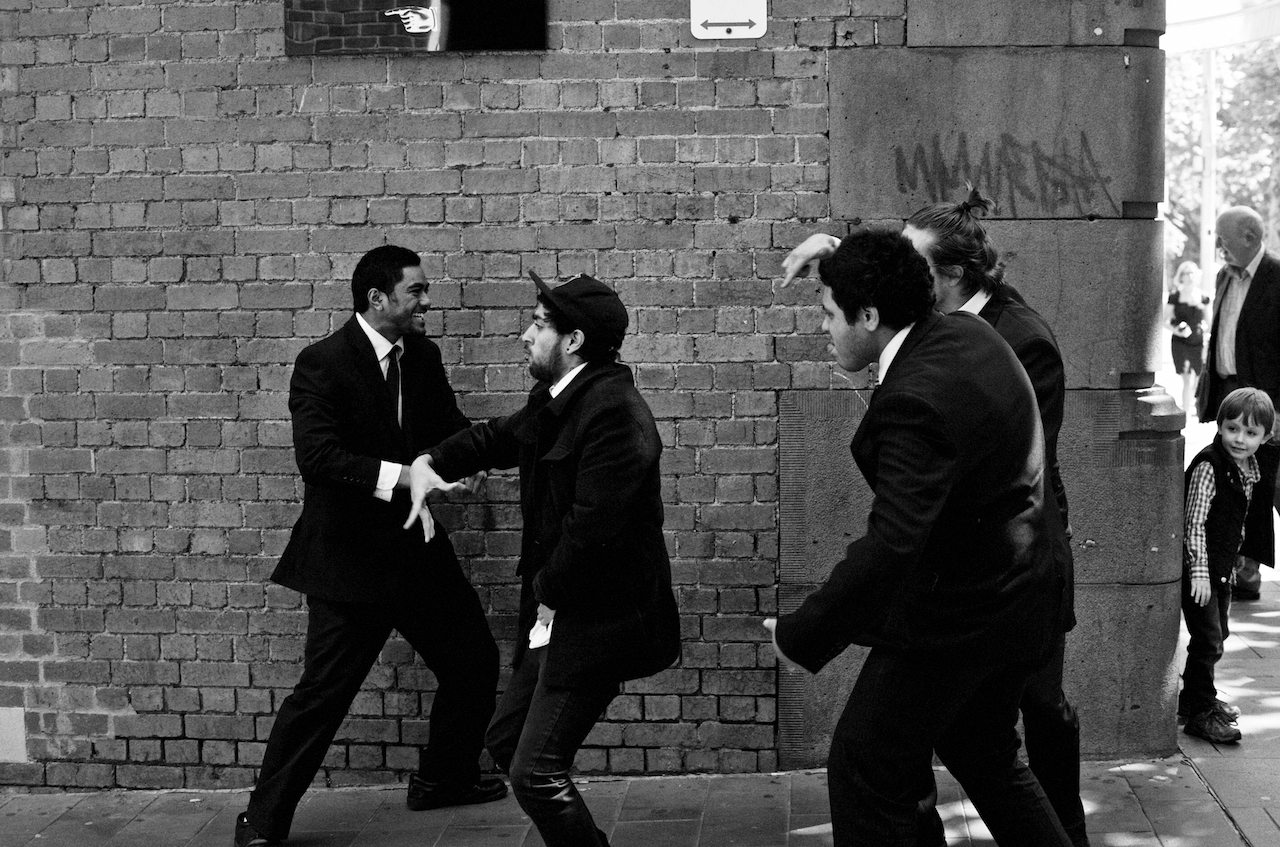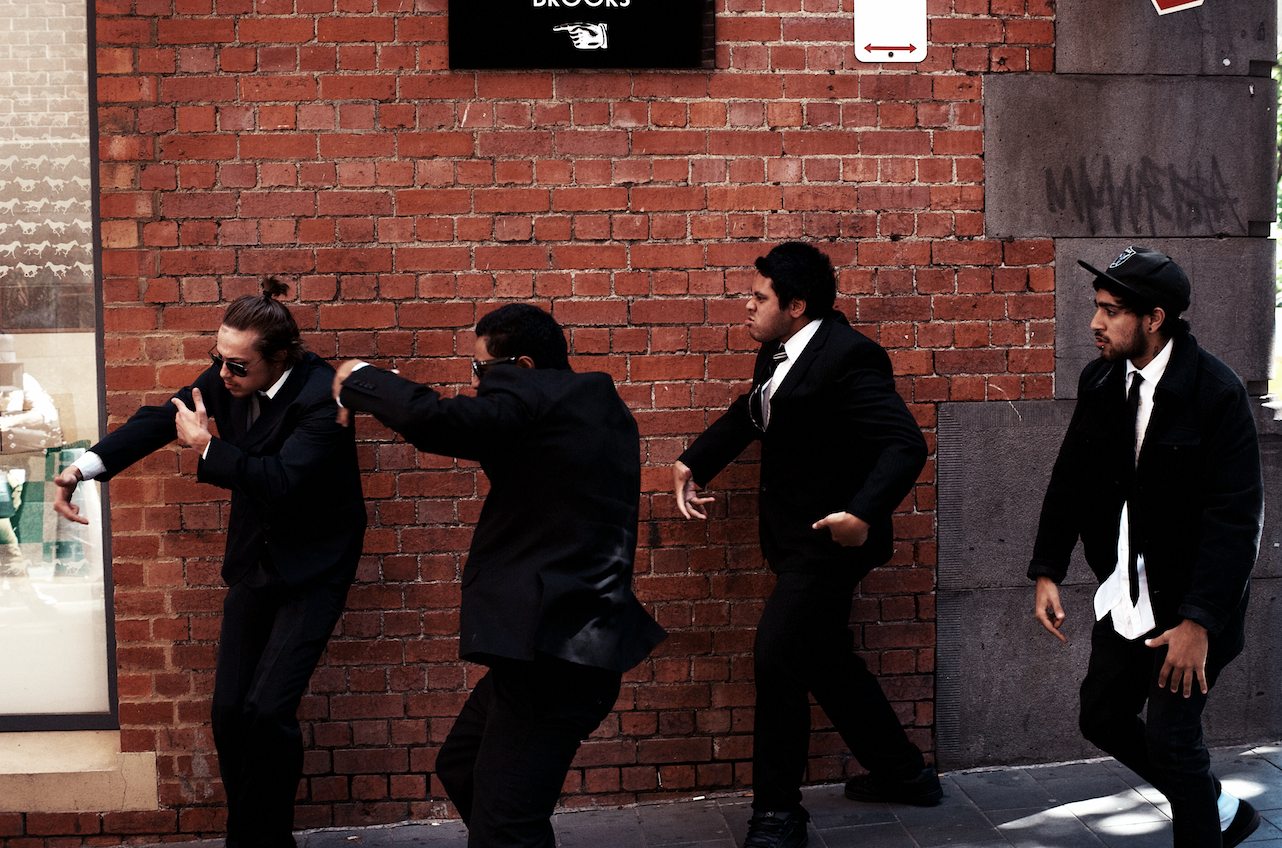 COO-EE
Coo-ee is a section I dedicate to moving you on to somewhere or someone in the world doing work I reckon you ought to check out. So this post I cup my hands to my mouth and shrilly cryout: HITMMMMMMM DAAAAAANCE CREWWWWWWW
So it's both unfortunate and perfectly suitable these boys don't have their own website, since that's not what they're about, but if you want to see more of their slick moves and those of krump crews around Australia, no better place to start than The Real Ozkrump Community's facebook page: https://www.facebook.com/groups/237632286360025/. Go over, join, and see that for all the posturing and apparent aggression, krump is a style of incredible athleticism and good sportsmanship, deserving of all the support it can get. You mighta checked it here, but seeing it live is another experience entirely ...